WE ARE CURRENTLY UPDATING OUR WEB-SITE LISTINGS.
IN THE MEANTIME, HERE IS A
"SNEAK PEAK"
OF SOME OF THE WONDERFUL
ITEMS THAT WE WILL BE LISTING.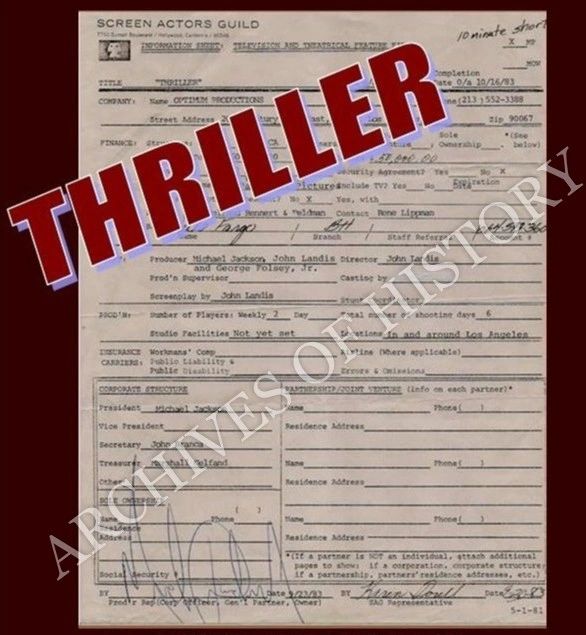 Michael Jackson's 1983
Signed Screen Actors Guild Document
THRILLER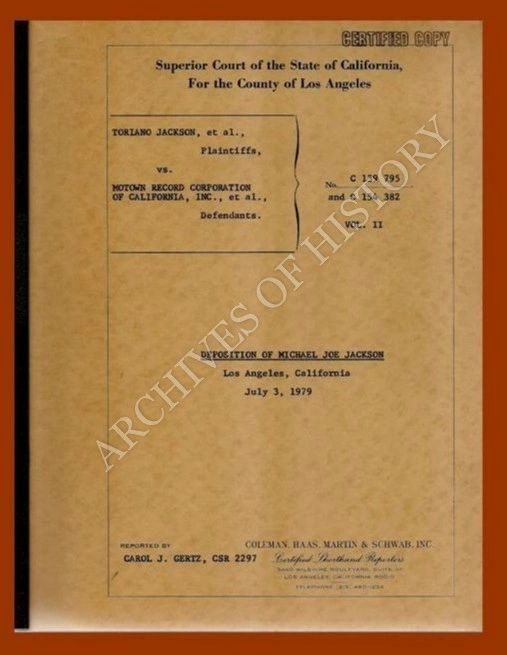 ELVIS PRESLEY SIGNED PROMO PHOTO CERTIFIED COURT COPY OF
ON MAGAZINE STOCK TO HIS NATIONAL MICHAEL JACKSON'S DEPOSITION
FAN CLUB PRESIDENT- LATE 1950s JACKSONS VS. MOTOWN RECORDS 1979



RUDOLPH VALENTINO
HANDWRITTEN LETTER IN ITALIAN
DE-ACIDIFIED & ENCAPSULATED BY THE WORLD FAMOUS
HUNTINGTON MUSEUM & LIBRARY
BUD ABBOTT SIGNED DOCUMENT
TO THE INTERNAL REVENUE SERVICE
SIGNED WITH HIS LEGAL NAME WILLIAM, 1951
PLEASE
CHECK OUT OUR LISTINGS ON EBAY
UNDER:
ARCHIVESOFHISTORY
OR
AUTHENTICAUTOGRAPHSIGNATURES
AS WELL.
YOU ARE ALSO MOST WELCOME TO
CONTACT US WITH YOUR WANTS.
THANK YOU!